Product Description:
✨ Introducing SpinKey! – The ultimate gadget that combines fun and functionality into one pocket-sized wonder. This isn't just a keychain; it's a stress-relieving companion, a boredom-buster, and a practical tool, all rolled into one sleek design.
🔑 Multifunctional Mastery – With SpinKey, you're not just getting a keychain. You're unlocking a new way to engage your hands and your mind. Whether you're looking to reduce anxiety, improve focus, or just need a spin to think, this nifty gadget has you covered.
🎨 Colorful Choices – Choose from classic black, vibrant red, pristine white, or our glow-in-the-dark options of luminous green and blue. Each SpinKey is crafted from durable plastic and zinc alloy, promising long-lasting quality and style.
🌙 Glow with the Flow – Our luminous models absorb light to shine in the dark, serving as a beacon in your bag or a subtle nightlight. Remember, like the best of us, they need their rest in the sunlight to recharge and glow.
🌀 Fidget Freedom – Perfectly sized for one-handed operation, the SpinKey fidget spinner glides effortlessly with a simple flick. Say goodbye to stress and hello to concentration, all while keeping your keys organized.
🛠️ Beyond a Toy – It's not just a spinner; it's also a handy bottle opener. From playtime to party time, SpinKey is the gadget you didn't know you needed—until now.
Safety Note: – While SpinKey is here for fun, we take safety seriously. Small parts are present, so keep an eye on the little ones during play.
📦 Packing Perfection – Your SpinKey comes neatly packaged, ready to join your everyday carry or to be gifted to someone special.
Dimensions: – Compact and lightweight, each SpinKey measures 5 x 3.7 x 0.5 cm, perfect for pockets, purses, and palms.
🌟 MynaMart Exclusive – This isn't just a keychain. It's a MynaMart-certified slice of innovation. With each spin, twist, and turn, feel the quality that comes from a product that's been optimized for your satisfaction.
🤝 Customer Testimonial: "I never knew how much I needed my SpinKey until I had it! It's like a personal stress relief therapist on my keyring. Plus, it's opened more than just my bottles – it's opened up conversations!" – Jamie T.
🛍️ Ready to Spin? – Don't let this opportunity pass you by. Add a SpinKey to your cart and turn every moment into a chance to spin, relax, and enjoy. Your keys, and your peace of mind, will thank you.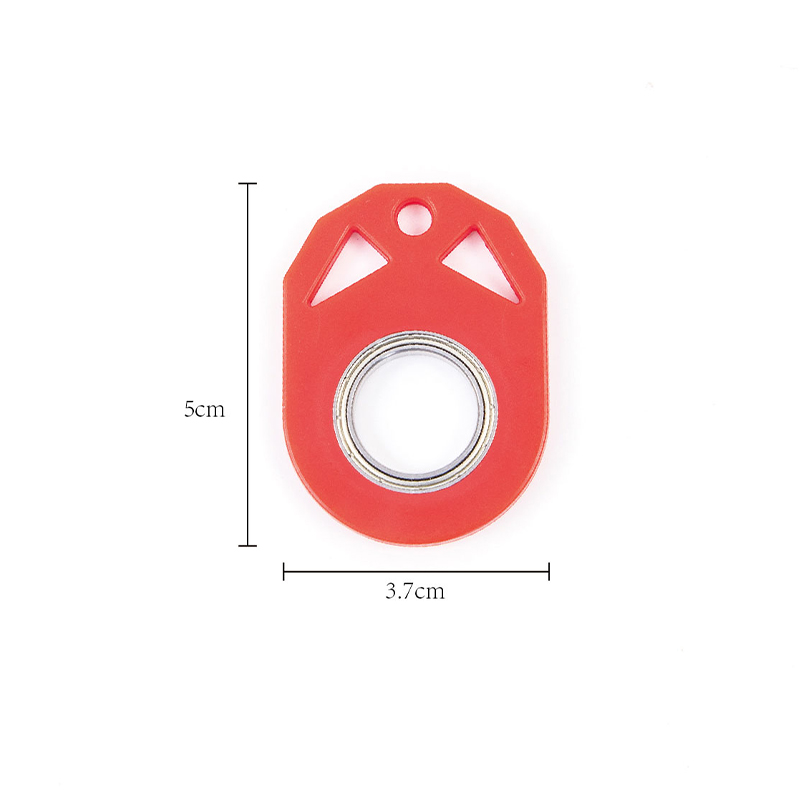 P
roduct Image: